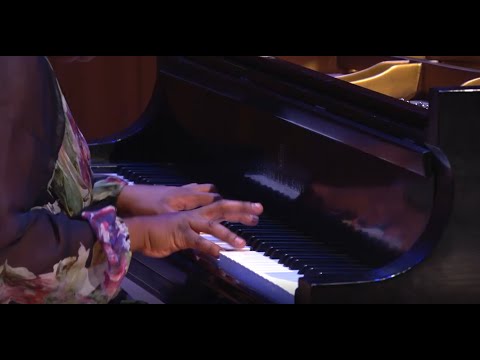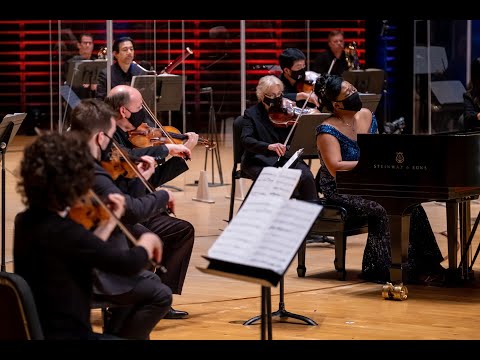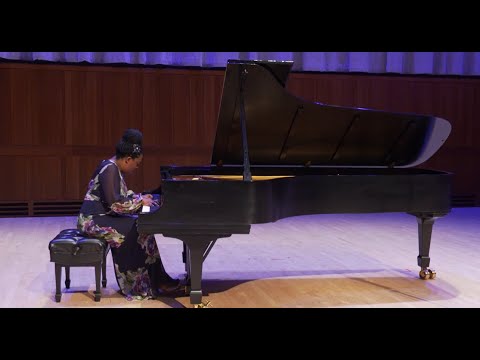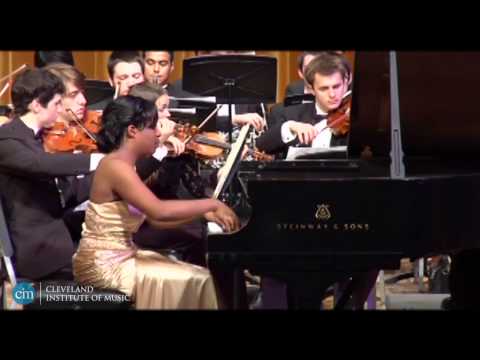 Event Categories:
calendar_today Tuesday, May 03, 2022, 2:00 PM
Pianist Michelle Cann made her orchestral debut at age fourteen, and has performed as a soloist with numerous ensembles, including The Philadelphia Orchestra and The Cleveland Orchestra.
Ms. Cann, a champion of the music of Florence Price, brings to The Gilmore a recital featuring the composer's Piano Sonata in E Minor and Fantasie Nègre No. 1 in E Minor. Framing those works are Ballades by Chopin and Brahms and works by Clara Schumann and Margaret Bonds.
Genre
Solo Piano
Parking
Ramp, Surface Lot Parking
Duration
1.5 Hours
FRÉDÉRIC CHOPIN
Ballade No. 3 in A-flat Major, Op. 47
JOHANNES BRAHMS
Ballade in D Major, Op. 10, No. 2
CLARA SCHUMANN
Variations on a Theme by Robert Schumann, Op. 20
FLORENCE PRICE
Fantasie Nègre No. 1 in E Minor