Sponsors
Carol and Tom Beech
Jerrold T. French
Helen Osterwald
Carolyn and Sidney Williams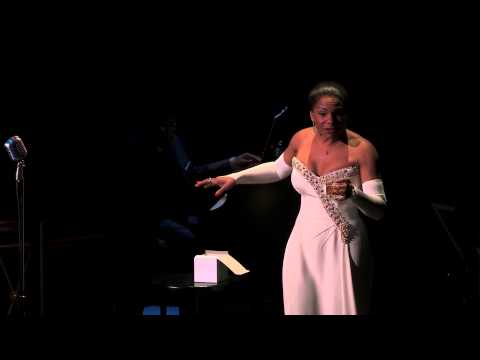 Event Categories:
calendar_today Friday, April 29, 2022, 2:00 PM
Lanie Robertson, author
Shanesia Davis, director
Alexis J Roston, as Lady Day
Abdul Hamid Royal, piano
We are excited to once again partner with Farmers Alley Theatre to present a moving production about the last days of Billie Holiday. The time is 1959. The place is a seedy bar in Philadelphia. The audience is about to witness one of Billie Holiday's last performances, given four months before her death. More than a dozen musical numbers are interlaced with salty, often humorous reminiscences to project a riveting portrait of the lady and her music.
DEDICATED TO THE MEMORY OF JERROLD T. FRENCH
Performances: April 29 & 30, May 1, 5-8, 12-15
Genre
Musical Theater
Parking
Ramp, Street Parking
Duration
2 Hours
Other Events You Might Like
04/08/2022 7:00PM Chenery Auditorium
SPEAKER · Zaide Pixley, Kalamazoo College Join fellow piano enthusiasts for an opportunity to learn more about Emanuel Ax, the…
04/08/2022 8:00PM Chenery Auditorium
Free Concert Preview | 7 PM Speaker: Zaide Pixley, Kalamazoo College After more than 16 years since her debut at…