Virtual Rising Stars | Isaiah J. Thompson Quartet
Sunday - February 07, 2021
4:00 PM
SERIES SPONSOR
The Wattles Family in memory of Helen Fischer Wattles
PERFORMANCE SPONSOR
Clara and Joseph Stewart
Sunday, February 07, 2021 | 4:00 PM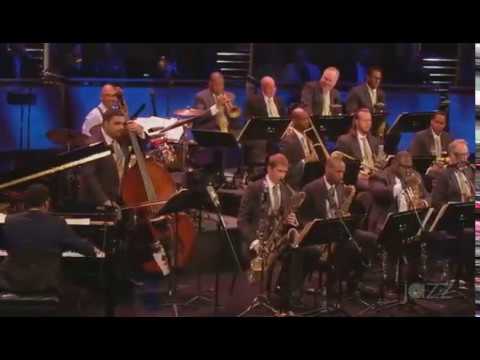 Event Categories:
calendar_today Sunday, February 07, 2021, 4:00 PM
location_on
Streaming from Wellspring Theater
Program Notes
Program
Isaiah J. Thompson leads his jazz quartet with virtuoso playing and solid technique, coupled with the confidence of a born band leader. Jazz aficionados will notice homages to jazz greats throughout this performance, but very much appreciate the quartet's fresh, original approach.
Isaiah J. Thompson, piano
Isaiah J. Thompson is a jazz pianist, bandleader, and composer who began studying classical piano at the age of five and quickly branched out to other styles, including jazz. Since graduating with an MM and BM from The Juilliard School, Mr. Thompson has performed with major artists, including Christian McBride, Steve Turre, John Pizzarelli, and Buster Williams. His recording debut, Handful of Keys with the Jazz at Lincoln Center Orchestra and Wynton Marsalis, was recorded on Jazz at Lincoln Center's Blue Engine Records.
Julian Lee, saxophone
Julian Lee is the recipient of the 2017 Lincoln Center Emerging Artist Award from Jazz at Lincoln Center and has performed both internationally and nationally with a wide array of critically acclaimed artists, including Wynton Marsalis, Christian McBride, The Jazz at Lincoln Center Orchestra, and Jon Batiste. Mr. Lee is well known for hosting the late night jam session at Dizzy's Club in Jazz at Lincoln Center from 2015 until 2019, playing with countless numbers of the finest musicians on the New York jazz scene.
Philip Norris, bass
Canadian artist Philip Norris currently resides in New York City, where he is pursuing his degree in jazz studies at the Juilliard School. He began his music studies on piano before developing a passion for bass at age 13. Mr. Norris has performed in New York City, as well as Switzerland, Bolivia, the Netherlands, and Russia and played with acclaimed artists including Wynton Marsalis, Marcus Roberts, Roy Hargrove, Antonio Hart, Sean Jones, and more.
Taurien "TJ" Reddick, drums
TJ Reddick is an emerging young musician most notably known as a jazz drummer based in New York City. Currently heading into his senior year at The Juilliard School, Mr. Reddick has already shared the stage with world renowned artists and groups such as Wynton Marsalis, Chick Corea, Nicholas Payton, The Jazz at Lincoln Center Orchestra, and more.
Genre
Jazz
Duration
1 Hour
Available
30 Days
Program will be announced from the stage.