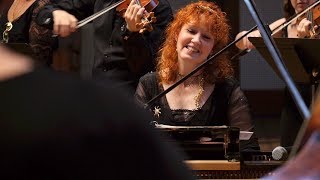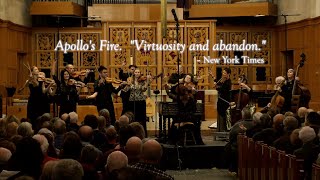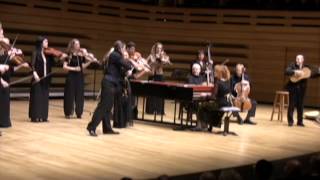 Event Categories:
Tuesday, May 05, 2020, 7:30 PM
A program of baroque orchestra music inspired by the raucous coffeehouse concerts led by Bach in 18th-century Leipzig. Listen for fiery strings and a dizzying harpsichord solo!
Festival tickets are available NOW for Gilmore Contributor Circle members of $100 or more! Click HERE to learn more or make a gift.
Genre
Blissfully Baroque
Parking
Street, Surface Lots
Duration
2 Hours
G.P. TELEMANN
Overture-Suite, TWV 55:G10 "Burlesque de Quixotte" (selections)
J.S. BACH
Brandenburg Concerto No. 4 in G Major, BWV 1049
Brandenburg Concerto No. 5 in D Major, BWV 1050
G.F. HANDEL
Chaconne from Terpsichore
A. VIVALDI, ARR. J. SORRELL (b. 1965)
Other Events You Might Like
04/15/2020 8PM Chenery Auditorium
An Iconic Collaboration Legendary soprano Renée Fleming and piano virtuoso Evgeny Kissin collaborate for a sensational, once-in-a-lifetime recital performance. The…
04/19/2020 6PM DeVos Performance Hall
Marcelo Lehninger, conductor Ingrid Fliter, 2006 Gilmore Artist, piano Ingrid Fliter returns to Michigan to collaborate with Mr. Lehninger and…