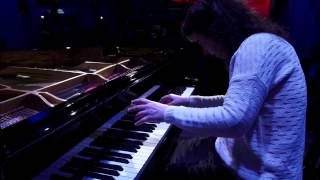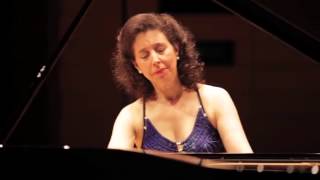 Event Categories:
Tuesday, April 28, 2020, 7:30 PM
A Bach Odyssey
In 2016, the great Angela Hewitt set out to perform all of the keyboard works of J.S. Bach in a series of 12 magnificent recitals to be performed worldwide over a four-year period. She titled the series "A Bach Odyssey," and she will perform one of the last recitals in Kalamazoo.
Festival tickets are available NOW for Gilmore Contributor Circle members of $100 or more! Click HERE to learn more or make a gift.
Genre
Blissfully Baroque
Parking
Street Parking
Duration
2 Hours
J.S. BACH
Fantasia and Fugue in A Minor, BWV 944
J.S. BACH
French Overture in B Minor, BWV 831 (Ouverture nach Französoscjer Art)
J.S. BACH
Italian Concerto in F Major, BWV 971 (Italienisches Konzert)
Other Events You Might Like
04/15/2020 8PM Chenery Auditorium
An Iconic Collaboration Legendary soprano Renée Fleming and piano virtuoso Evgeny Kissin collaborate for a sensational, once-in-a-lifetime recital performance. The…
04/19/2020 6PM DeVos Performance Hall
Marcelo Lehninger, conductor Ingrid Fliter, 2006 Gilmore Artist, piano Ingrid Fliter returns to Michigan to collaborate with Mr. Lehninger and…